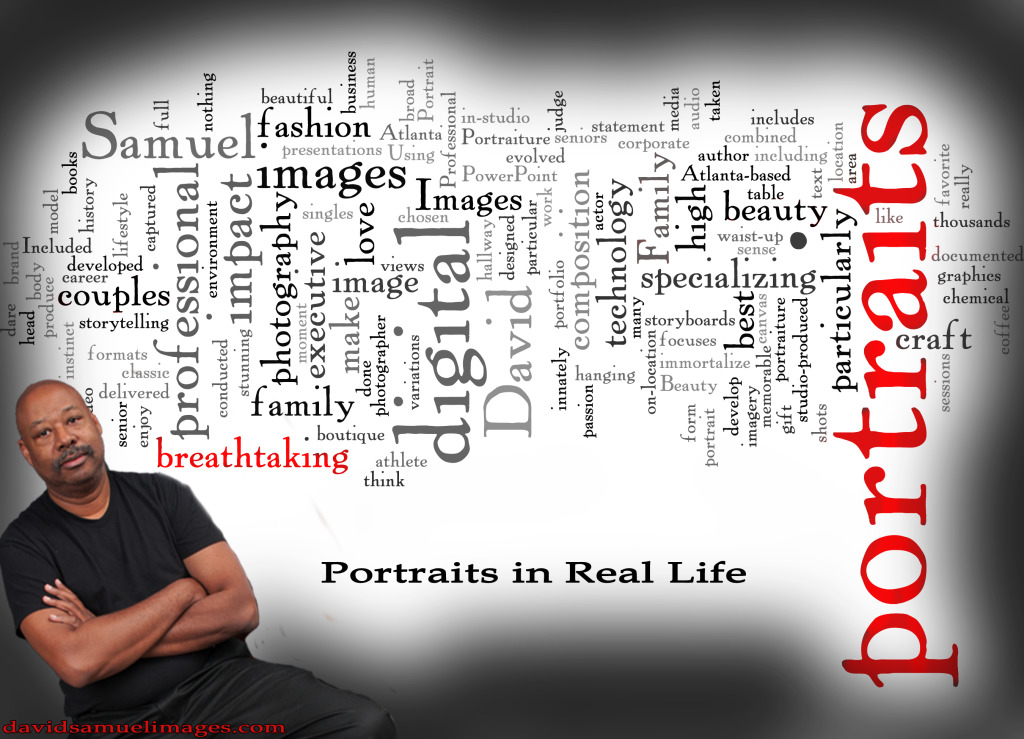 David Samuel Images is a photography boutique in the Atlanta area specializing in portraits. Portrait sessions are conducted in-studio or on-location.
Portraiture is a broad craft, and David Samuel Images focuses most particularly on beauty portraits (fashion, seniors), lifestyle portraits (singles, couples, family) and professional portraits  (executive, portfolio).
About David Samuel
I'm an Atlanta-based photographer specializing in digital imagery. I particularly enjoy high impact portraiture and digital storytelling. If I have any particular gift it would be my sense of composition, which I really think I developed over my corporate career and thousands of PowerPoint presentations.
As the technology of photography evolved from chemical to digital, I combined my passion for technology with this instinct for composition. Using the best digital media including image, audio, video, text and graphics, I've done my best to develop my craft to produce images that have an impact, that make a statement, that (dare I say) immortalize a moment.
Some of my favorite work includes:
Beauty portraits – The human form is innately beautiful. When captured in high fashion, as couples in love, or as senior portraits, beauty images can be stunning, breathtaking and memorable.
Professional portraits – These are portraits designed to make a professional impact. As a business executive, an actor, a judge, a model, an author or an athlete, your professional image is your brand. Included are classic head shots, waist-up or full body views, studio-produced or taken on location in your own chosen environment.
Family portraits – Family images are documented history. When delivered in digital storyboards, coffee table books or as a breathtaking canvas portrait hanging in the hallway, there is nothing like them. We love the family, in its many variations and formats.